The Computar MPT Series is a compact 45MP, 1.4″ C-Mount Lens Series engineered to optimize the capabilities of the latest industrial CMOS sensors. The 1.4″ Ultra-high resolution Machine Vision Lenses are ultra-low distortion in a compact design available in fixed focal lengths: 12mm, 16mm, 25mm, 35mm, and 50mm. C-Mount for large format sensor.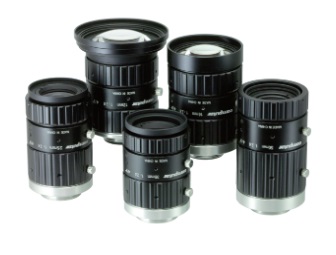 Designed for up to 1.4″ sensors with densely-packed pixels, as compact C-Mount lenses one achieves a more compact overall design, and lower optics costs than with a large-format lens, at the same time getting high performance. High-level aberration correction and centering/alignment technology deliver an extraordinary performance from the image center to the corner with tiny pixels.
Since the lenses may also be used with popular 1.2″ sensors, one achieves impressive Modular Transfer Function (MTF) outcomes in such a configuration.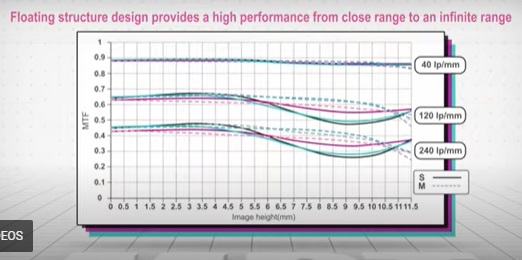 Call us at 978-474-0044 for expert assistance. We can tell you more about these lenses, and help you determine if they are best for your application.
The Computar MPT series lenses deliver superior performance at any working distance, thanks to the floating design. This is ideal for industrial drones, sports analytics, wide-area surveillance, and other vertical markets.
Vision Systems Design awarded the Silver Honoree in their Innovator Awards for the Computar MPT lens series.

1st Vision's sales engineers have over 100 years of combined experience to assist in your camera and components selection. With a large portfolio of lenses, cables, NIC card and industrial computers, we can provide a full vision solution!
(Visited 162 times, 1 visits today)