IDS offers new compact budget-friendly industrial cameras in XCP and XLE families. These versatile cameras are GenICam compliant, and easily programmed with SDK IDS peak – or with third-party software.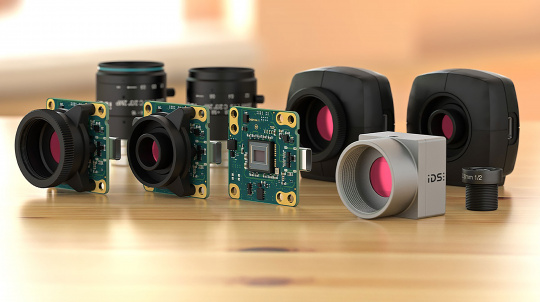 Designed for price-sensitive and high-volume applications, these cameras can easily be integrated into a wide variety of image processing systems.
The uEye XCP is the smallest industrial camera with housing and C-mount, members of this family measure only 29 x 29 x 17 mm (W/H/L). With zinc die-cast full housing and screw-type USB Micro-B connector, their C-mount adapter makes it possible to choose among a wide range of lenses.
For embedded applications, the uEye XLE family offers single-board cameras with or without C-/CS-Mount or S-Mount and USB Type-C interface.
In both the uEye XCP and XLE series, you can currently choose between the 2.3 MP global shutter sensor AR0234 and the 5 MP rolling shutter sensor AR0521 from Onsemi. In addition, the 8.46 MP sensor from the Sony Starvis series will soon be available.
Contact us at 1stVision with a brief idea of your application, and we will contact you to discuss camera options. support and / or pricing.

1st Vision's sales engineers have an average of 20 years experience to assist in your camera selection. Representing the largest portfolio of industry leading brands in imaging components, we can help you design the optimal vision solution for your application.
1st Vision is the most experienced distributor in the U.S. of machine vision cameras, lenses, frame grabbers, cables, lighting, and software in the industry.
(Visited 85 times, 1 visits today)