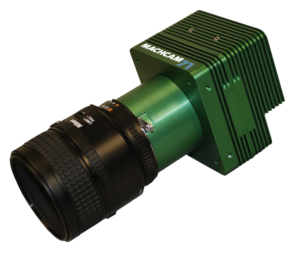 71 Megapixels just got even more attractive! 
The Crowley Company has lowered the price to $9,995 for the MACHCAM industrial camera and has implemented several improvements.
Now with support for Cognex Vision Pro, this makes this camera an excellent candidate for machine vision applications requiring ultra-high resolution.
For high resolution applications that required multiple cameras, you can now replace them with a single camera!
Applications include aerial surveillance, metrology, document scanning, quality control inspection & medical research to name a few.
The following enhancements have been made to the MACHCAM 71 Megapixel camera.

Price, Price, Price!!!   – With pricing below $10K, this truly is the lowest price per pixel now on the market!
Cognex Vision Pro capable / USB3 compatible – Software is now released to be compliant with Cognex Vision Pro software and other key industry 3rd party vision packages.
Continual improvement to noise reduction –  Noise reduction has been significantly reduced via software improvements
Real-time pixel correction has been implemented in the software to enhance image clarity.
Internal fan option  Fan options available for active cooling.
Color calibration creation – It's critical to represent accurate color when capturing color images.  To accommodate this, MACHCAM users are provided with procedures to calibrate color based on the camera's physical environment.  Additionally, The Crowley Company is offering color consultation services to help identify and correct for environmental issues (lighting, stability, etc.).   This is very important in document scanning when considering the camera for FADGI compliance.
Key features of this camera include
Ultra High resolution, 71 MP @ 3 fps using the CMOSIS CHR70M image sensor
Small camera case for the sensor size (83 x 83 x 63.5mm ) for easy integration.
USB3.0 compatible / Cognex Vision Pro capable
Pleora Software development kit (SDK)
F-mount standard
 Available in color and monochrome.
 Meets NARA, FADGI and Metamorfoze image guidelines for document imaging
UPDATE Jan 1, 2019 – Crowley MACHCAM 71MP Camera VIDEO to Outline key features
1stVisions sales engineers have 25+ years of experience in the industrial imaging market.  Contact us to discuss your application. 
Lenses for large format cameras can also be a challenge to select.  Click here now to read about considerations in lens selection for large format image sensors / cameras. 
(Visited 2,164 times, 1 visits today)