Previously we've introduced AT Automation Technology 3D scanners, which use triangulation – together with precision optics and embedded algorithms – to build a point cloud representation of 3D objects.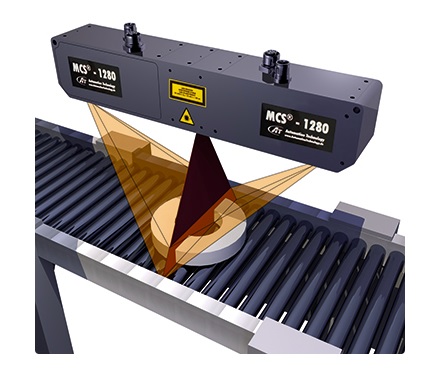 While there are interesting scanning applications in diverse industries, including automotive, food processing, battery production, display inspection, and more, in this piece we focus on the automotive industry. Below we offer a collection of short videos that help to tell the story. Each application utilizes AT Automation Technology 3D laser profilers.
CONTACT US to discuss your application! We have longstanding returning customers who know we like to help you choose the right cameras and components. It's what we do.
Inspection of brake discs, for surface defects, duration 1 minute 24 seconds:
---
Inspection of stamped metal parts, duration 37 seconds:
---
Inspecting asymmetrical objects, duration 50 seconds:
---
You don't have to be in the automotive industry to take advantage of AT Automation Technology 3D laser scanning! Food processing, display inspection, battery production – indeed all sorts of 3D applications are enabled or enhanced by laser triangulation approaches to building 3D point clouds for a scanned object, and comparing the scan to the idealized perfect object. The difference calculation determines if the test object is within the defined tolerances.
We have videos for other industries and applications available, and sales engineers who can help guide you to a solution for your particular needs. Call us at 978-474-0044.

1st Vision's sales engineers have over 100 years of combined experience to assist in your camera and components selection. With a large portfolio of lenses, cables, NIC card and industrial computers, we can provide a full vision solution!
(Visited 175 times, 1 visits today)