When new technologies or product offerings are introduced, it can help get the creative juices flowing by seeing example applications. In this case, 3D laser triangulation isn't new, and Automation Technology (AT) has more than 20 years' experience developing and supporting their products. But 1stVision has now been appointed by AT as their North American distributor – a strategic partnership for both organizations bring new opportunities to joint customers.
The short video above provides a nice overview of how laser triangulation provides the basis for 3D imaging in Automation Technology GmbH's C6 series of 3D imagers.
With no ranking implied by the order, we highlight applications of 3D imaging using Automation Technology products in each of:
---
Weld inspection
Weld inspection is essential for quality control, whether pro-actively for customer assurance and materials optimization or to archive against potential litigation.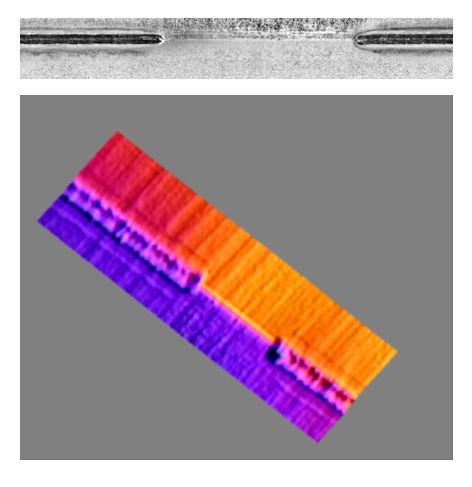 3D Inspections provide robust, reliable, reproducible measured data largely independent of ambient light effects, reflection and the exact positioning of the part to be tested
High resolution, continuous inspection of height, width and volume
Control of shape and position of weld seams
Surface / substrate shine has no influence on the measurement
Optionally combine with an IR inspection system for identification of surface imperfections and geometric defects.
---
Rail tracks and train wheels
Drive-by 3D maintenance inspection of train wheel components and track condition:
Detect missing, loose, or deformed items
Precision to 1mm
Speeds up to 250km/hr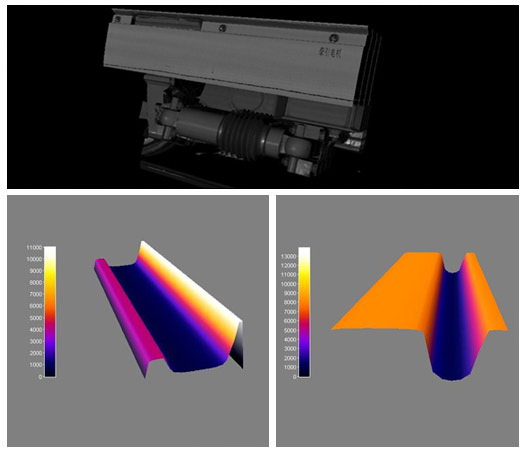 Rolling 3D scan of railway tracks:
Measure rail condition relative to norms
Log image data to GPS position for maintenance scheduling and safety compliance
Precision to 1mm
Speeds up to 120km/hr
Additional rail industry applications: Tunnel wall inspection; catenary wire inspection.
---
Adhesive glue beads
Similar in many ways to the weld inspection segment above, automated glue bead application also seeks to document quality standards are met, optimize materials usage, and maximize effective application rates.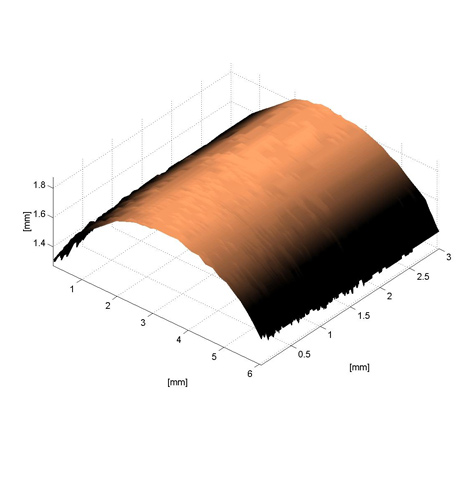 Noteworthy characteristics of 3D inspection and control of glue bead application include:
Control shape and position of adhesive bead on the supporting surface
Inspect height, width and volume
Control both inner and outer contour
Application continuity check
Volumetric control of dispensing system
Delivers robust, reliable, reproducible measured data largely independent of ambient light effects, reflection and exact positioning of the items being tested
---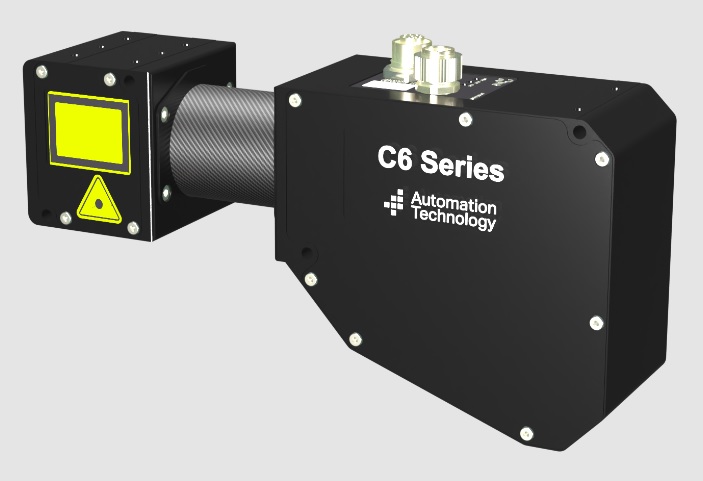 1st Vision's sales engineers have over 100 years of combined experience to assist in your camera and components selection. With a large portfolio of lenses, cables, NIC card and industrial computers, we can provide a full vision solution!
(Visited 171 times, 1 visits today)