"Smart Cameras" for regular machine vision are not new, but a "Smart Thermal camera" is completely new. Smart cameras attractively reduce or eliminate the need for a computer host, for some applications, putting the image processing onboard the camera. That can lower costs and/or speed processing by eliminating components and data transfer time.
AT – Automation Technology provides the IRSX series, bringing smart cameras to the IR space.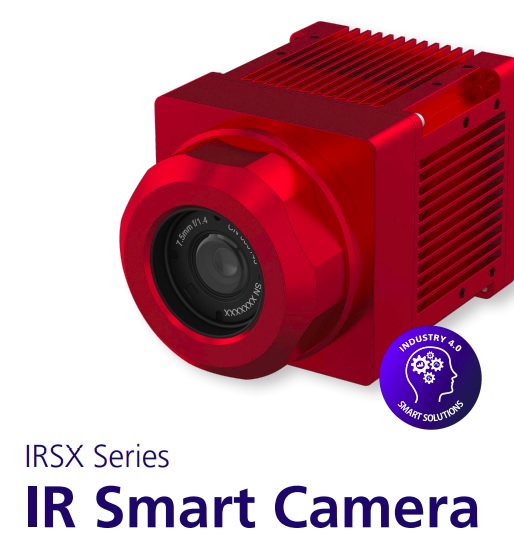 In this overview, we address in turn each of:
Camera attributes
Smart camera and communications/control features
Example applications
---
Camera attributes: (physical)
Detector type: Focal Plane Array (FPA), uncooled microbolometer
Range: Thermal measurement range -10°C to +550°C
Precision: Measurement accuracy of +/- 2°C or +/- 2%
ROIs: Supports temperature evaluation based on an unlimited number of ROIs
Rugged: Rugged housing with air purge for the lens
Size: small enough to fit in the tightest of spaces (55 x 55 x 77 mm)
Options: Different models with different resolutions, FoV and frame rates available
---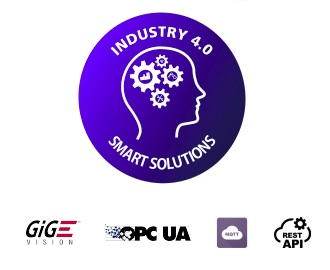 Smart camera and communications/control features:
GigE Vision: Complies to the newest GenICam standard
SDK options: Bundled irsxSupportPackage, AT's comprehensive SDK, includes interfaces to popular third party packages as well
Smart Processing App: Complete functionality to create applications solutions
for a stand-alone operation of camera
Web-based configuration of your measurement task and display of results
IoT communications: Modbus server and client for IoT communication with
external devices
---

Example Applications: Besides the general purpose ability to monitor industrial infrastructure for early detection of combustion, specific industries taking advantage of IR applications include plastics, iron and steel, food processing, automotive, chemical, oil and gas, and electrical utilities, to name a few.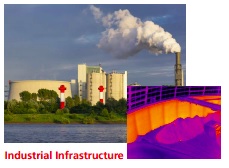 Do you have warehouses with combustible goods?
Or installations where there is a risk of fire?
Detect and respond to critical conditions BEFORE there's an outbreak of fire.
---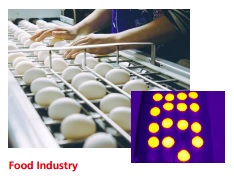 Counting, packing, and sorting
Prepared meals: check the sealing of cover foils for defects
Thermal process monitoring during production
---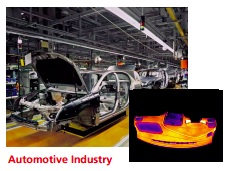 Foamed parts: e.g. dashboards: Inline
inspection for voids in the foam layer
Hot stamping: Monitor temperature distribution before and after forming
to optimize product quality
---
Are you already using IR imaging, and want to know more about how a smart IR camera could enhance existing applications – or innovate new ways to add value to your product and service offering? Or will your first IR application be with a smart camera? Call us at 978-474-0044 and we'll be happy to learn more about your unique applications requirements – and how we can help. That's what we do.

1st Vision's sales engineers have over 100 years of combined experience to assist in your camera and components selection. With a large portfolio of lenses, cables, NIC card and industrial computers, we can provide a full vision solution!
(Visited 138 times, 1 visits today)