Derived from 10 Gigabit Ethernet, and adapted to GigE Vision standards, Teledyne DALSA has continued buildout of the Nano series from 1GigE, 2GigE, 5GigE, and now 10GigE.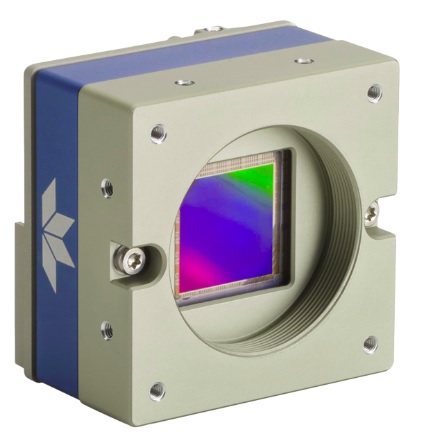 The Genie Nano series is now extended from 1, 2.5 and 5GigE with new 10GigE camera models M/C8200 and M/C6200. These are based on Teledyne e2v's 67Mp and 37Mp monochrome and color sensors. These high resolution sensors generate a lot of image data to transfer to the host computer, but at 10GigE speeds they achieve frame rates to:
15fps – for the 67Mp cameras
20fps – for the 37Mp cameras
There are four new models offered, in color and monochrome versions for each sensor variant. All are GenICam, GigE Vision 2.0 compliant. They are multi ROI with up to 16 x Region of Interest (ROI). The cameras have all-metal bodies and 3 year warranties.
Further, the M/C8200, at 59 mm x 59 mm, is the industry's smallest 67M 10GigE Vision camera, for those needing high-resolution and high-performance in a comparatively small form factor.
These 10GigE models share all the other features of the Teledyne DALSA Genie Nano Series, for ease of integration or upgrades. Such features include but are not limited to:
Power over Ethernet (PoE) – single cable solution for power, data, and control
Precision Time Protocol (PTP) synchronization of two or more cameras over GigE network, avoiding the need for hardware triggers and controllers
General Purpose Input Output (GPIO) connectors providing control flexibililty
Trigger to Image Reliability (T2IR)
Manage exceptions in a controlled manner
Verify critical imaging events such as lost frames, lines, or triggers
Tag images for traceability
---
Across the wide range of Teledyne DALSA (area scan) cameras shown below, the Genie Nano 10GigE cameras are at the upper end of the already high-performance mid-range.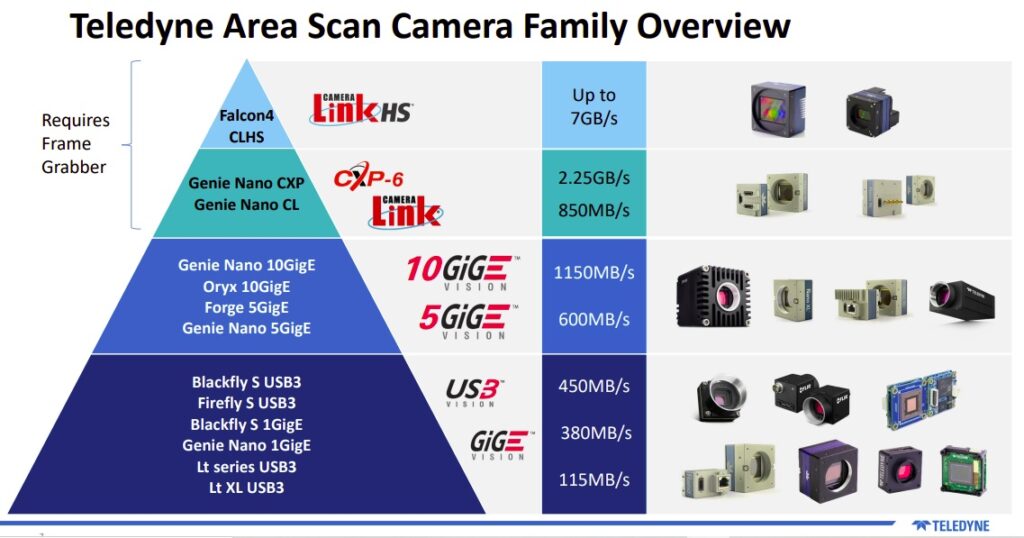 1st Vision's sales engineers have over 100 years of combined experience to assist in your camera and components selection. With a large portfolio of lenses, cables, NIC card and industrial computers, we can provide a full vision solution!
(Visited 196 times, 1 visits today)