Visible to SWIR sensors that cover both the visible and short wave infrared spectrum, are now available, affordable, and well-suited for a range of imaging applications. Previously one might have needed two different sensors – and cameras – but Allied Vision's Alvium 1800 U/C-030 and Alvium 1800 U/C-130 take advantage of Sony's innovative InGaAs SenSWIR sensor technology to provide coverage across the visible to SWIR spectrum with the Sony IMX991.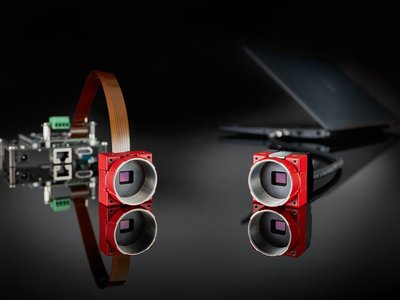 These Alvium 1800 VSWIR cameras can be used from 400 nm to 1700 nm, and are the smallest industrial-grade, uncooled SWIR core modules on the market. With their compact design, low power consumption, and light weight, they are the ideal solution for compact OEM systems used in embedded and machine vision applications.
The 030 models use a ¼"sensor with framerates to 223 fps, while the 130 models use a ½" sensor with framerates to 119 fps.  Both are available with USB3 Vision or MIPI CSI-2 interfaces, in housed, open, or board-level configurations. 
Contact us at 1stVision with a brief idea of your application, and we will contact you to discuss camera options. support and / or pricing.

1st Vision's sales engineers have an average of 20 years experience to assist in your camera selection. Representing the largest portfolio of industry leading brands in imaging components, we can help you design the optimal vision solution for your application.
1st Vision is the most experienced distributor in the U.S. of machine vision cameras, lenses, frame grabbers, cables, lighting, and software in the industry.
(Visited 365 times, 1 visits today)