1st Vision is pleased to relay that Allied Vision has introduced new Alvium machine vision camera models featuring 4th gen IMX Sony Pregius S global shutter sensors. The sensors feature an improved back side illuminated pixel architecture that can capture light more effectively. This leads to improved quantum efficiency (QE) compared to 2nd and 3rd generation IMX sensors. Because of the decreased pixel size of 2.74µm, higher pixel densities and resolutions for the same optical format are possible.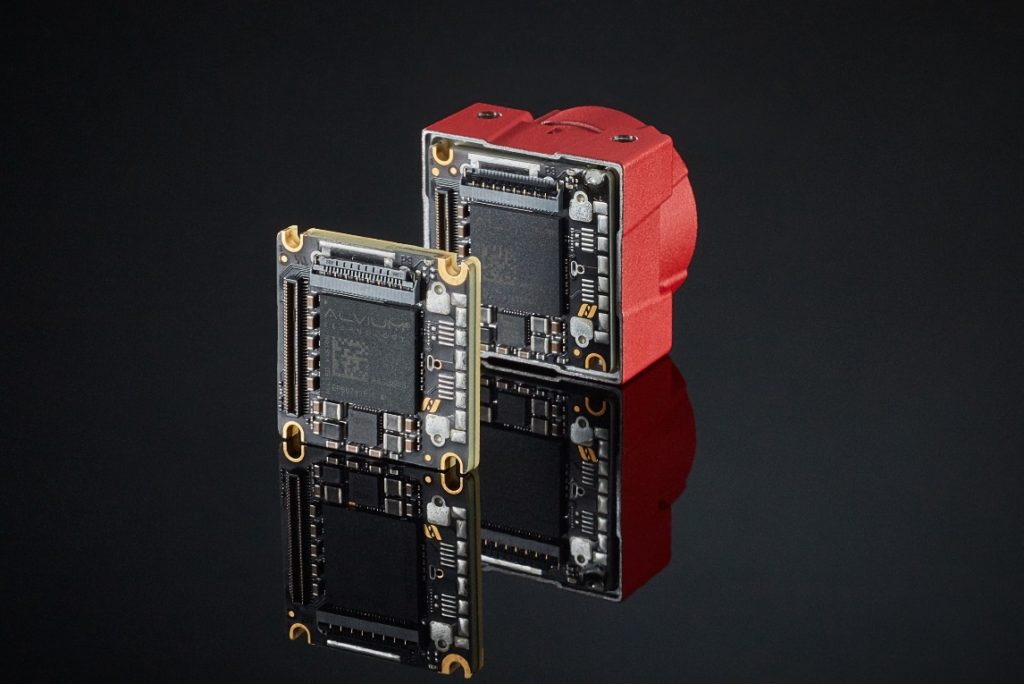 The IMX542 sensor in the 1800 U-1620 models has a 16:9 wide screen format similar to the IMX265 (2nd gen.). It is practically the same size but has almost twice the resolution. So, the FOV is nearly the same but at a much higher resolution. This sensor is especially suited for ITS applications.
The IMX540 sensor in the 1800 C/U-2460 models has an almost square format. Even though it is not much wider than the IMX304 (2nd gen.), it is considerably higher. It is a solid, lower priced alternative to the OnSemi Python 25k sensor, which has a similar resolution and aspect ratio, but is much larger.
The IMX541 sensor in the 1800 U-2040 models has a square format which was only available in the larger IMX367, but is now available as a C-mount camera in a sugar cube housing. This makes it especially suited for microscopy applications.
A summary of the new Alvium USB3 camera is as follows:
New Alvium cameras with Sony 4th Gen Pregius sensors
Contact 1stVision for support and / or pricing.
1st Vision's sales engineers have an average of 20 years experience to assist in your camera selection. Representing the largest portfolio of industry leading brands in imaging components, we can help you design the optimal vision solution for your application.
(Visited 252 times, 1 visits today)