The rapid move from CCD image sensors to CMOS has unfortunately accelerated the discontinuation of several popular camera series. While this creates issues for existing products using these cameras, it is not all bad news as CMOS image sensors outperform CCD's and have lowered overall camera prices.
Allied Vision Prosilica GT and GX camera models using ON Semiconductor (formerly Kodak) KAI series sensors are being affected and going end of life. However, Allied Vision has already moved quickly to support customers affected with the discontinuation by introducing several new models with resolutions from 16.8 to 31.4 Megapixels using IMX367, IMX387 and IMX342 sensors. In many cases, there is not a 100% drop in replacement, but by consulting with an imaging advisor, we can help identify some options.
Contact us with your current model for support and recommendations.
The discontinuation is being forced by ON Semiconductor announcing the discontinuation of its CCD sensors and subsequent closure of its Rochester NY plant. (here is the original announcement) This affects all cameras using these sensors!
What camera models are effected by ON Semiconductors discontinuation?

All ON Semiconductors (previously Kodak) image sensors starting with KAI will be effected. The various image sensor models are listed in the above announcement and the associated Allied Vision's popular Prosilica GT and GX models effected is listed below.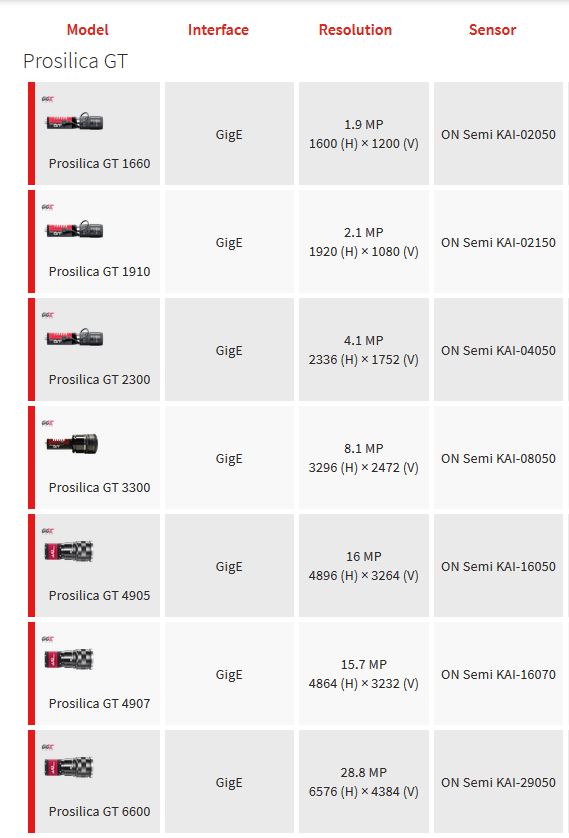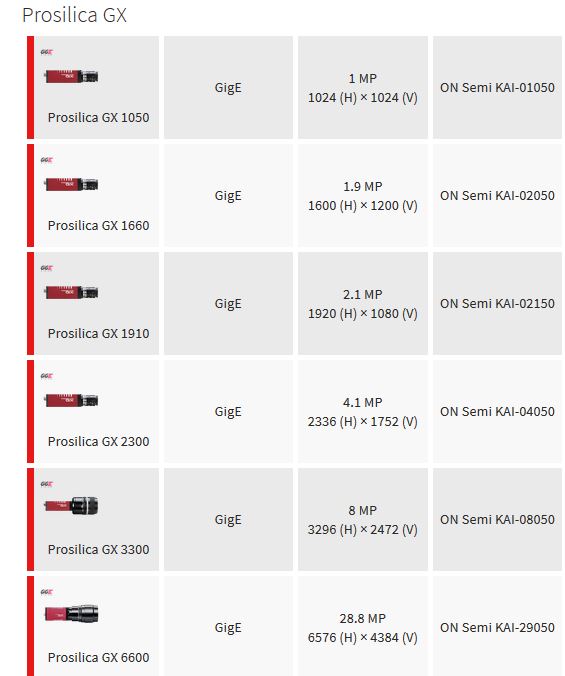 Allied Vision Prosilica GT & GX models effected are in an immediate discontinuation with last time purchases through 3/2/2020. We are encouraging customers to place orders if they are needing spares for field replacements or have immediate builds upcoming. Pricing has increased already 25% due to immediate sensor increases and will increase again December 15, 2019! Click on your model for a quote prior to more price increases.
For Quotes on Prosilica GT cameras click HERE
For Quotes on Prosilica GX cameras click HERE
1stVision can provide suggestions to aid in the transition of cameras. If you have specific models being used, please use our contact form and complete the model's used and we will contact you with various options.
Contact us to discuss
camera replacement options
1st Vision's sales engineers have over 100 years of combined experience to assist in your camera selection. With a large portfolio of lenses, cables, NIC card and industrial computers, we can provide a full vision solution!
Ph: 978-474-0044 / info@1stvision.com / www.1stvision.com
(Visited 312 times, 1 visits today)