1stVision is pleased to make available two new lens series from Computar: both the ViSWIR HYPER / APO Lens Series, and the VISWIR Lite Series. Traditionally, applications landed in either the visible or the SWIR range, so components tended to be optimized for one or the other. The new lens series are designed to perform well with for both visible and SWIR, enabling cost-effective and performant imaging systems for a range of applications.
ViSWIR Hyper / Multi-Spectral Lens Series were created for the latest Vis-SWIR imaging sensors, the IMX990/IMX991 SenSWIR, currently found in the new Allied Vision Goldeye G-130. The series was recognized as a Gold Honoree by Vision Systems Design in 2021: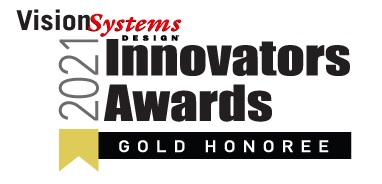 With fully corrected focus shift in visible and SWIR range (400nm-1,700nm), spectral imaging is achievable with a single sensor camera by simply syncing the lighting. Per Sony, "the IMX990/IMX991 top indium-phosphorus (InP*2) layer inevitably absorbs some visible light, but applying Sony SWIR sensor technology makes this layer thinner, so that more light reaches the underlying InGaAs layer. The sensors have high quantum efficiency even in visible wavelengths. This enables broad imaging of wavelengths from 0.4 μm to 1.7 μm. A single camera equipped with the sensor can now cover both visible light and the SWIR spectrum, which previously required separate cameras. This results in lower system costs. Image processing is also less intensive, which accelerates inspection."
With ViSWIR HYPER-APO, it is unnecessary to adjust focus for different wavelengths or to keep the high resolution from short to long working distances. The focus shift is reduced at any wavelength and any working distance, making the series ideal for multiple applications, including machine vision, UAV, and remote sensing.

Computar ViSWIR HYPER-APO lens series
Since diverse substances respond to differing wavelengths, one can use such characteristics as the basis for machine vision applications for materials identification, sorting, packing, quality control, etc. To understand the value of these lenses, see below for an example of conventional lenses that cannot retain focus across different wavelengths: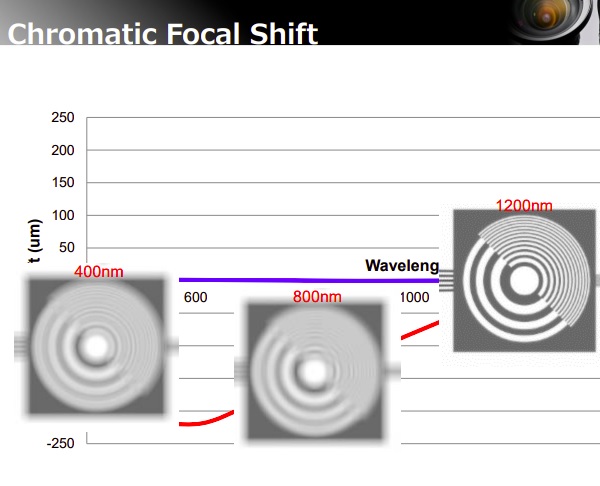 Now see images across a wide range of wavelengths, with the award winning Computar lens, that retain focus: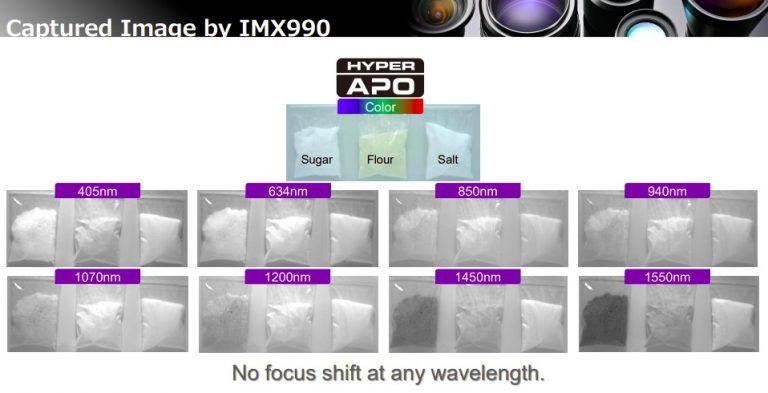 Also new from Computar is the VisSWIR Lite series, providing:
— High transmission from Visible to SWIR (400-1700nm) range
— Reasonable cost performance for narrow band imaging
— Compact design
Key features of Computar VisSWIR Lite seriesComputer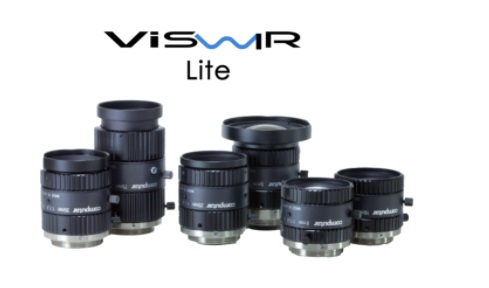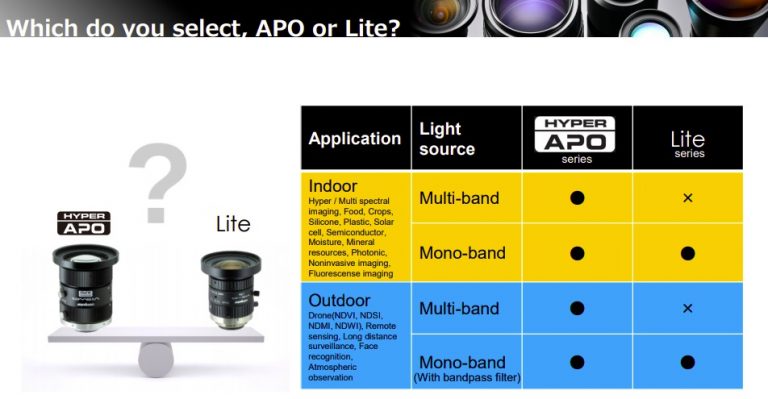 Contact 1stVision for support and / or pricing.
Give us some brief idea of your application and we will contact you to discuss.
1st Vision's sales engineers have an average of 20 years experience to assist in your camera selection. Representing the largest portfolio of industry leading brands in imaging components, we can help you design the optimal vision solution for your application.
(Visited 210 times, 1 visits today)