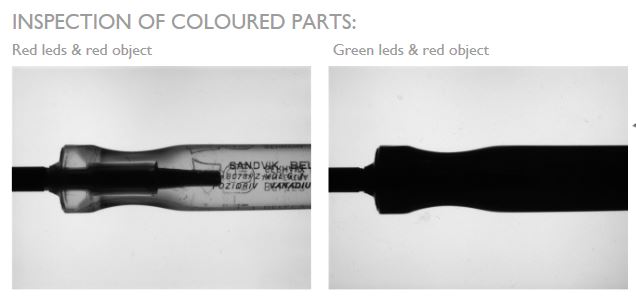 The old saying of a chain is only as strong as its weakest link stands true in machine vision applications. A machine vision hardware solution typically consists of a camera, lens, and light to obtain an image for processing. If anyone of these components are improperly selected, its the weakest. Lighting is a key component to produce features and contrast for image processing. Uniformity, brightness, wavelength and specific geometries used in conjunction with each other are key elements to a good lighting component. In this blog, we introduce Phlox machine vision lighting, which is unsurpassed in uniformity and has many key advantages.
Phlox lighting provided much more than just lighting, regardless of the application. Below are 5 main attributes making Phlox unique

1 – Better uniformity: A precise mathematical model and the micro prisms (< 30 µ) enable us to reach up to +/- 5 % uniformity for the backlight surface.

2 – Higher luminance: Up to 80% of the light injected is emitted onto the target surface, up to twice as much as light pipes using diffusion.

3 – More compact design: Phlox technology is well suited to the manufacture of very thin pipes (1 mm). This feature enables Phlox to create very low profile (very thin) products in response to the need to reduce bulk for various applications.
4 – Long life cycle: The combination of Phlox technology and the quality of the designs ensures constant control of temperature and provides an exceptional life cycle.

5 – Faster response: Fast delivery of a standard products and five (5) weeks on average to design and delivery of a prototype or custom-made product.
How do Phlox back lights compare to the competition?

The following are application examples showing the increased contrast generated by Phlox back lights: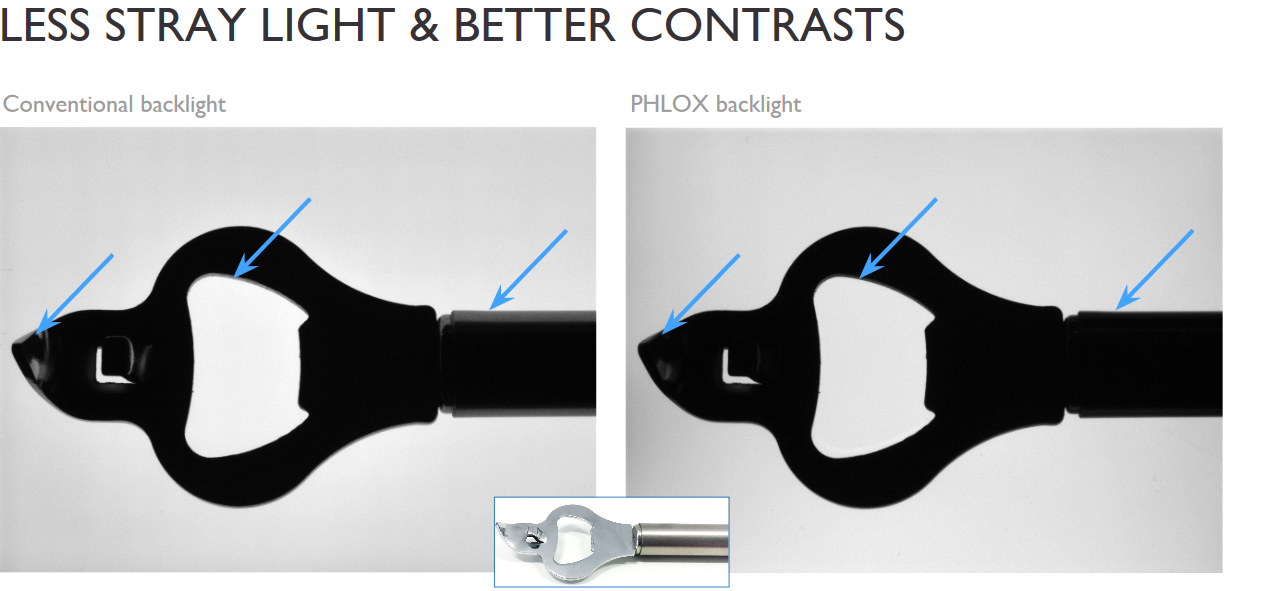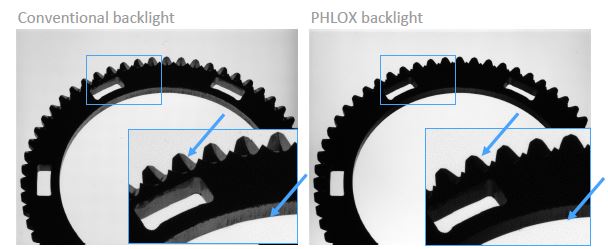 In conjunction with the unparalleled uniformity, Phlox lighting can be configured with a variety of wavelengths optimizing contrast as seen in the examples below.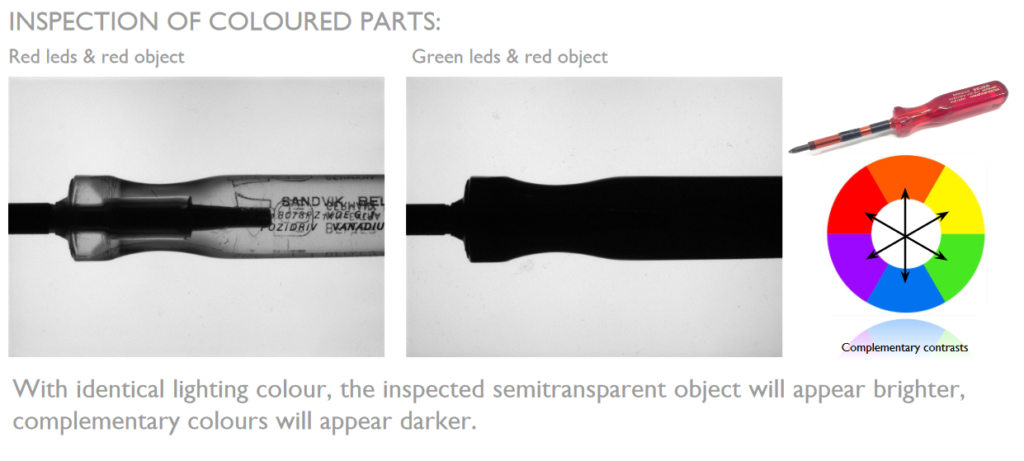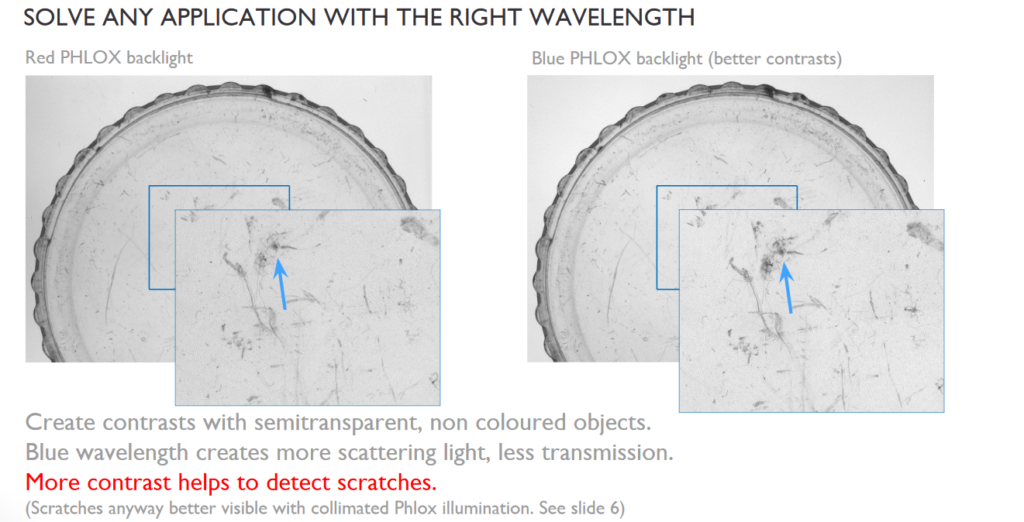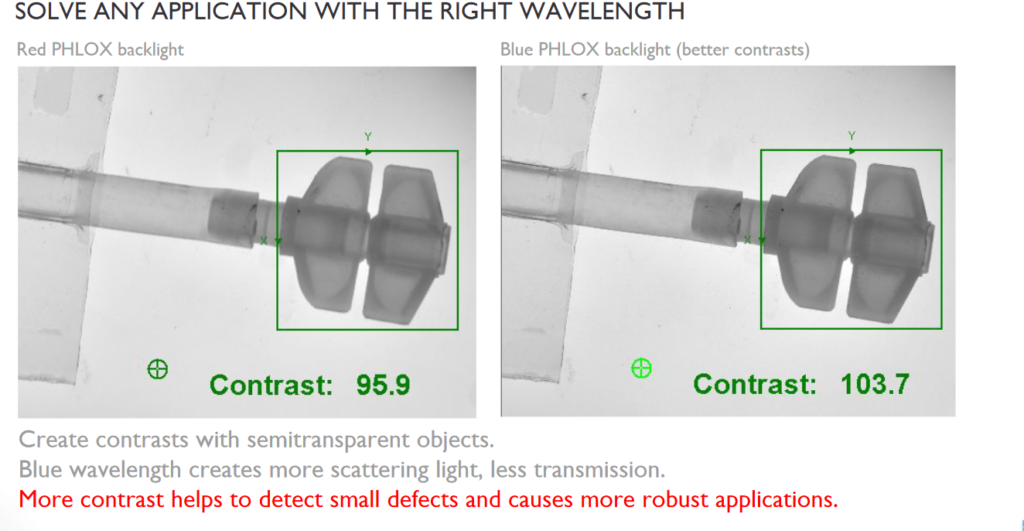 Phlox uses exclusive technology, providing many key advantages along with a 2-year warranty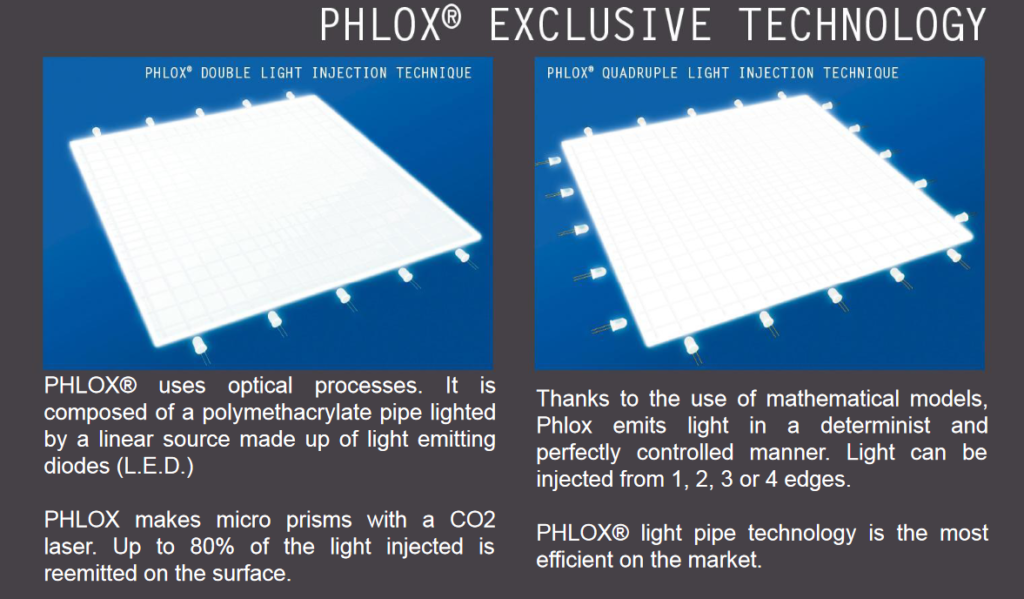 1stVision is the exclusive distributor in North America for Phlox product. Contact us to discuss your application with our experienced technical advisors – CLICK HERE
1st Vision's sales engineers have an average of 20 years experience to assist in your camera selection. Representing the largest portfolio of industry leading brands in imaging components, we can help you design the optimal vision solution for your application.
(Visited 893 times, 1 visits today)