Moritex ML-M0822UR 2/3" 5 Megapixel 8mm lens
Moritex ML-M-UR Series 2/3" Format Lenses
With support for 2 to 6MP 2/3 sensors, the Moritex ML-M-UR series, C-Mount, fixed focal length lens series provide excellent image sharpness, low distortion, VIS/NIR AR coating, and vibration-ruggedization construction. All lenses have filter threads and screw locking aperture and focus rings. The ML-M0822UR is an 8mm lens optimized for a 2.2µm pixel pitch for 2-6MP-class cameras (IMX178/IMX290/AR0521/MT9P031).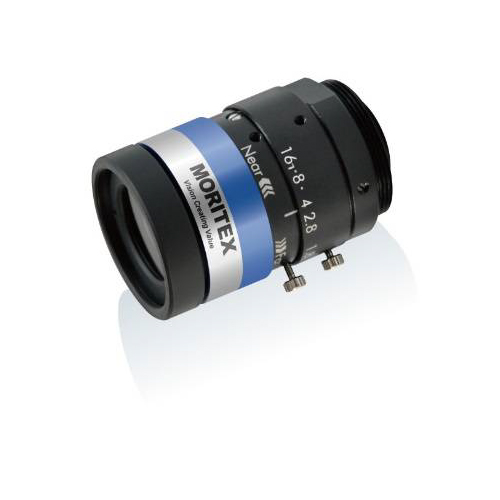 Manufacturer: Moritex
Manufacturer PN: ML-M0822UR
Focal Length: 8mm
Quality: 5MP
Sensor Size: 2/3"
Lens Mount: N/A
F Stop: 2.2

M.O.D. (m): 0.1
Dimension (L x W): 29.5 x 38
Iris type: Smooth
Filter size: M25.5 x 0.5
Distortion: -1.9%
Resolution: N/A

Datasheet
Moritex Lens Resources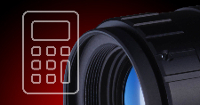 Lens calculator by FOV & sensor size download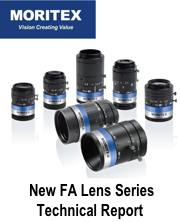 How can we help you today?