Lens Comparison Pictures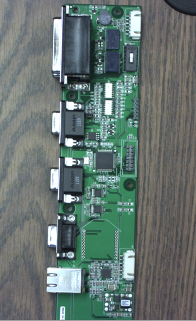 Below is a set of 3 images, taken with 3 different lenses, with the same setup using the 5MP Aptina 1/2" sensor. To the right is the original picture of a PCB taken with the Kowa JCM lens. This picture looks great with each of the lenses when NOT looking at detailed level. The quality is indistinguishable regardless of lens so we are just showing a single picture.
Below the original picture are 3 different pictures taken with the different lenses.

What each picture shows is what happens when we zoom in by a factor of 20 to get to the pixel level.
The clearer the outlines of the numbers and marks on the resistor, the better the lens.
The top and middle pictures are clearly the best, with the bottom not as good.
Note: The top picture is greener due to us not doing the same white balance.
(You might have to use your browsers zoom function to be able to see the differences. However, this resamples the images and might dilute the differences you see).
Call us to discuss the details!
Aptina 5MP color sensor with Kowa JC10M lens. Picture was zoomed by 1950%

Aptina 5MP color sensor with OEM 3MP lens. Picture was zoomed by 1950%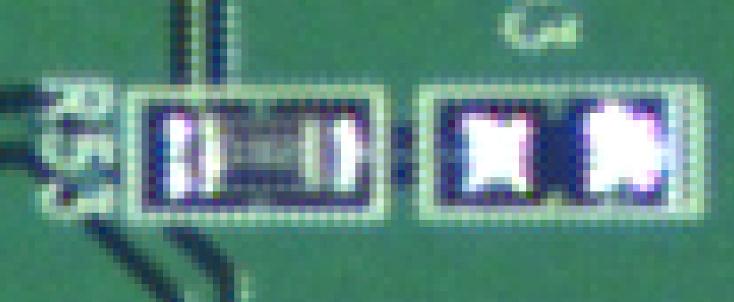 Aptina 5MP color sensor with Kowa JCM lens. Picture was zoomed by 1950%