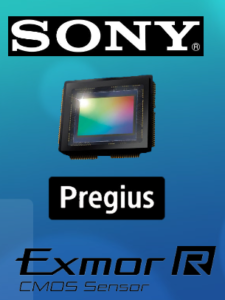 Machine Vision cameras continue to reap the benefits of the latest CMOS image sensor technology since Sony announced the discontinuation of CCD's.  We have been testing and comparing various sensors over the years and have always come back to using Sony Pregius sensors when dynamic range and sensitivity is needed.
If you've been watching the technology shift from CCD's to CMOS, you have probably also seen a ton of new image sensor names within the "Generations".  Honestly, its hard to keep track of all of Sony's part numbers, so we will try to give you some insight into the progression of Sony's Pregius image sensors used in industrial machine vision cameras.
1 – First, how can I tell if its a Sony Pregius generation sensor?
Sony has prefixes of the image sensors which make it easy to identify if its an ExView HAD sensor or Pregius sensor.  Previous CCD, EXViewHAD sensors primarily in the last 10 years had a prefix of "ICX".  Example:   ICX285, which was a great sensor back in the day.  All new generation Sony Pregius sensors have a prefix of "IMX." Example: IMX174 – which today is one of the best sensors for dynamic range..
1stVision's camera selector can be filter by "Resolution" and you can scroll and see the sensors with a prefix of IMX.  CLICK HERE NOW

2 – What is the differences in the "Generations" of Sony Pregius Image sensors?
Sony Pregius Generation 1:  This primarily consisted of a 2.4MP resolution sensor with 5.86um pixels BUT had a well depth (saturation capacity) of 30Ke- and still unique in this regard within the generations.   Sony also brought the new generations to the market with "slow" and "fast" versions of the sensors at two different price points.  In this case, the IMX174 and IMX249 were incorporated into industrial machine vision cameras providing two levels of performance.  Example being Dalsa Nano M1940 (52 fps)  using IMX174 vs Dalsa Nano M1920 (39 fps) using IMX249, but the IMX249 is 40% less in price.
Sony Pregius Generation 2:  The primary goal of Sony was to expand the portfolio of Pregius sensors which consists of VGA to 12 MP image sensors.  However, the pixel size decreased to 3.45um along with well depth to ~ 10Ke-, but noise also decreased!  The smaller pixels allowed smaller format lenses to be used saving overall system cost.   However this became more taxing on lens resolution being able to resolve the 3.45um pixels!   In general it offered a great family of image sensors and in turn an abundance of machine vision industrial cameras at lower cost than CCD's with better performance.   
1stVision's camera selector  can be filter by "Resolution" AND pixel size that correspond to one of the generations.  You will have a list of cameras in which you can select those starting with IMX!.  I.e  All Generation 2 sensors will be 3.45um, and can narrow to a desired resolution. CLICK HERE NOW
Sony Pregius Generation 3:  Sony's has taken the best of both the Gen 1 and Gen 2 to create Gen 3!  The pixel size increased to 4.5um increasing the well depth to 20Ke-!  This generation has the fastest data rates, dynamic range and lowest noise.  The family will expand from VGA to 7.1MP as well.  We are just starting to see Gen 3 sensors in our machine vision camera lineup and expecting more to come through 2019+.

Sony Pregius image sensor Comparison Chart

Sony's Pregius Product line up for machine vision industrial cameras below for reference as of April 2019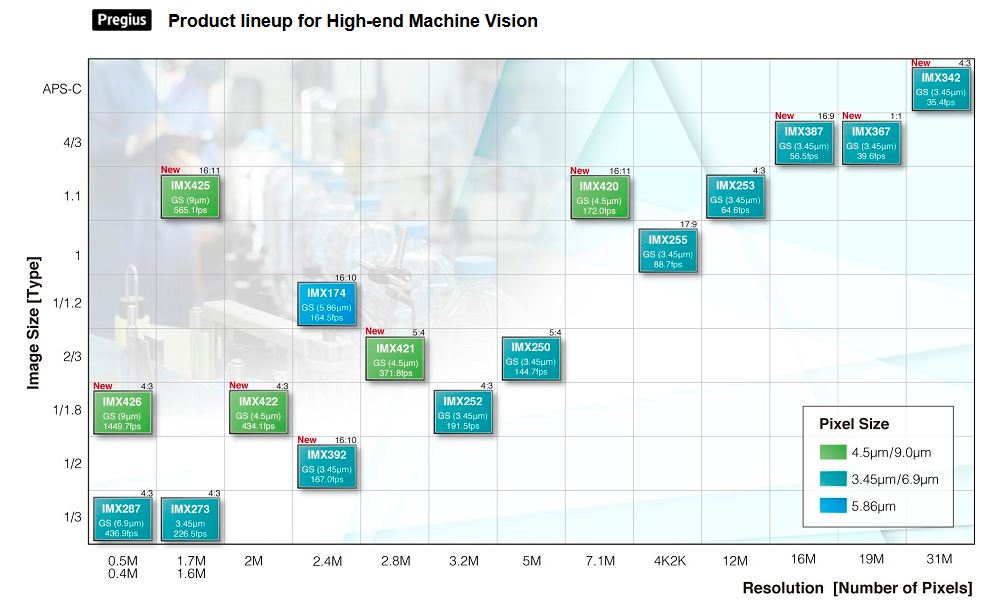 1st Vision's sales engineers have over 100 years of combined experience to assist in your camera selection.  With a large portfolio of lenses, cables, NIC card and industrial computers, we can provide a full vision solution!
Contact us to help in the specification of your imaging components 
Ph:  978-474-0044  /  info@1stvision.com  / www.1stvision.com
How can we help answer your questions about industrial imaging?  We have used several terms you may not be familiar with and would like to help in your education.  Below are some related blogs that will help.  Or contact us via email or phone number as we love to help educate our customers!
Related Blogs & Technical resources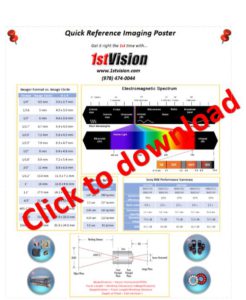 What are the attributes to consider when selecting a camera and its performance?
CCD vs CMOS industrial cameras – Learn how CMOS image sensors excel over CCD!
Related Blog posts
(Visited 5,783 times, 1 visits today)